Our Quality Full Oven Cleaning for SIngle, Double or Range
Elmsleigh Cleaning Services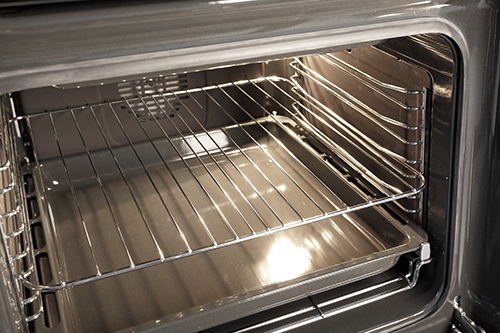 At Elmsleigh Cleaning Services we specialise in oven cleaning. We have all of the professional equipment and experience necessary to provide an unrivalled oven cleaning service. Domestic products will often fail to clean an oven efficiently. They can also cause damage to the oven and yourself. Our team of experts are able to clean even the dirtiest of ovens.
We carry out all oven deep cleans using non-toxic products, ensuring that you and your oven remain safe. We will thoroughly clean your oven, removing all traces of burnt on carbon and grease, using eco-friendly and non-toxic products. Furthermore, we pay excellent attention to detail to guarantee all oven cleans are completed to an extremely high standard.
An oven clean will not only ensure your safety, but will prolong the life of your cooker as well. In addition to this, it will also improve the energy efficiency of your cooker and kill bacteria that may be inside your oven. We take pride in our ability to transform kitchens with our amazing oven cleaning service. If your oven is in need of a clean, please do get in touch to find out how we can assist you.
About us
At Elmsleigh Cleaning Services we tailor the cleaning of your home or workplace around you. If you hate the thought of cleaning your home or simply don't have the time with your busy schedule of day to day tasks and responsibilities why not let us help you?
Our offer
Professional cleaning services
Carpet and upholstery cleaning
Domestic and Commercial cleaning services
Contract cleaning
Our Address
167 Elmsleigh Drive
    Leigh on Sea
    Essex
    SS9 4JG